Summer is the time of the year when the temperature is rising high and everyone wishes the clothes to get lighter and lesser on the body. With the spike in the day temperature, it is important to think about your office outfits before overhauling your wardrobe. Appropriate outfits that are in accordance with the offical dress code should be chosen wisely by both men and women.
Office outfits for women
Due to the hot and humid weather you tend to choose short and light
clothes
but you should make sure that it's not revealing and inappropriate for coprorate environment. Some of the best outfits for women this summer can be:
Casual skirts,that are below the knee are acceptable attire for the office. You can wear light coloured shirts and tops that help to reflect heat and goes along with the skirt. This can prove to be an elegant combination of outfits that can enhance you personality.
One of the important summer questions in any office regarding dresses is, sleeveless or not? Make sure that it is appropriate in your office to wear sleeveless before you bare your arms. Remember to use modest pattern, they give a classy look.
This summer floral are on trend and work perfectly for the office. Floral suits can give you a vibrant look and are in fashion. Jackets always doesn't mean something warm and heavy, a light jacket can be used where the office are boosted by AC.
Office outfits for men
As the summer kicks into full swing men are tucking away there suits and opting for lighter clothes. Some of the best summer outfits for men can be as bellows.
Light-coloured shirts and pants
It summer and you better stay away from colours like black, navy and grey. Try to wear light shades of blue, white and taupe. Opt for those pants which are made from
natural fibres
and light in colours. Shirt with the short sleeves are on the rise recently this summer.
A cotton suit is certainly something you'll want to ponder working into your office wear. Cotton suits have really progressed over recent years and are available in varieties. They have always proved to be friendly with the body by the comfort they provide.
Linen blend with a silk shirt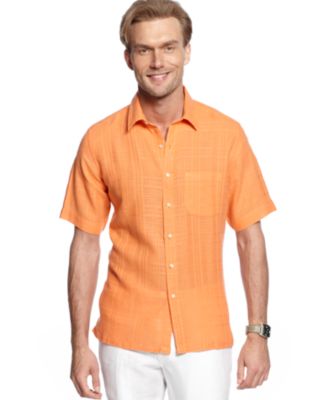 Linen blend attires are much lighter and airier for summer. They are better than going for the full cotton or
wool fabrics
and yet neglect the appearances of wrinkles and creases, especially with dark colours. Silk shirts are better choice with the mercury rising high and to your happiness, they are considered to be luxurious!
In summer, it is always important to avoid the heat and to maintain the professional look in the workplace while checking the suitability of the dress you wear to your office. Sometimes, managing summers with proper yet trendy office outfits becomes a challenge for style consultants too, but you should never drop the idea of consulting to
your personal online shopper
before you shop for summer corporate look. Your outfit reflex who you are and help to form an impression in the office. Your attire should be fashionable but should not fail to meet the office etiquettes at the same time.